We're celebrating #ArchivesMonth and showcasing the great work being done to preserve amazing digital assets and collections. 
As a part of this celebration, we've asked the community to show off some of its prized collections being future-proofed through digital preservation efforts. 
We've already had quite a glimpse into the fascinating, inspiring, and touching digital preservation projects happening around the globe. 
I wanted to highlight a few of my favorite posts from this week. In no particular order, here are a couple of #WhatDoYouPreserve posts that caught my eye, check the thread below to see a few.
I can't wait to see what's to come for posts during the rest of the month. Please keep them coming. As a reminder, you can view all of the details for #WhatDoYouPreserve here. 
Also, make sure to search the hashtag on your favorite social media channel to see what others have posted. 
---
Posted by Peter K Steinberg, Archivist, The Lawrenceville School
Link to post: https://www.linkedin.com/posts/peter-k-steinberg-64b011268_whatdoyoupreserve-activity-7121125781547692032-wQBf
Dulwich Archive
Posted by @DCArchives
Link to post: https://x.com/DCArchives/status/1713920190683955417?s=20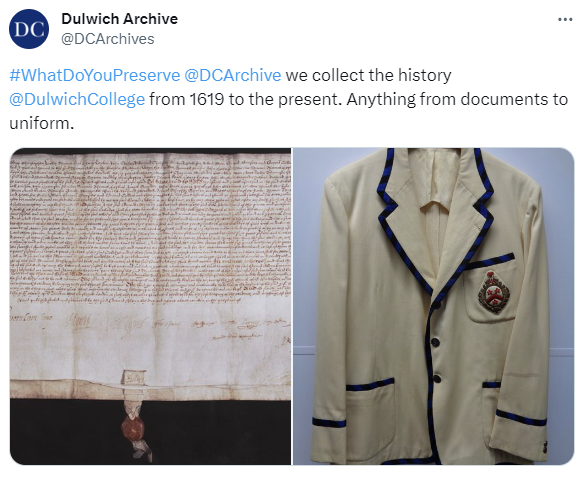 Link to post:  https://x.com/DCArchives/status/1714914288215953689?s=20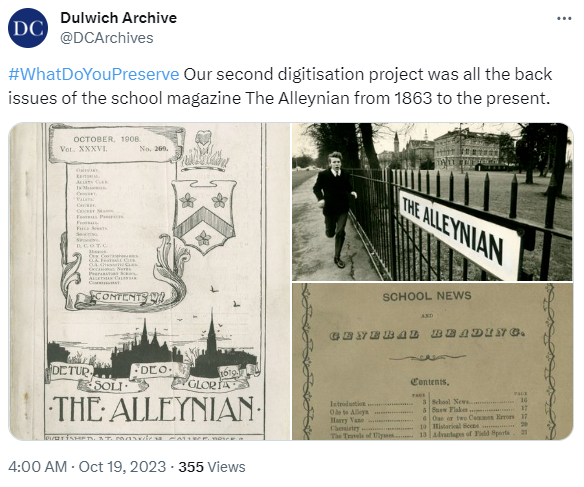 Link to post: 
https://x.com/DCArchives/status/1715276675431428391?s=20

Kelly Adirondack Center
Posted by kellyadkcenter
Link to post: https://www.instagram.com/p/CyeEEYfOoXG/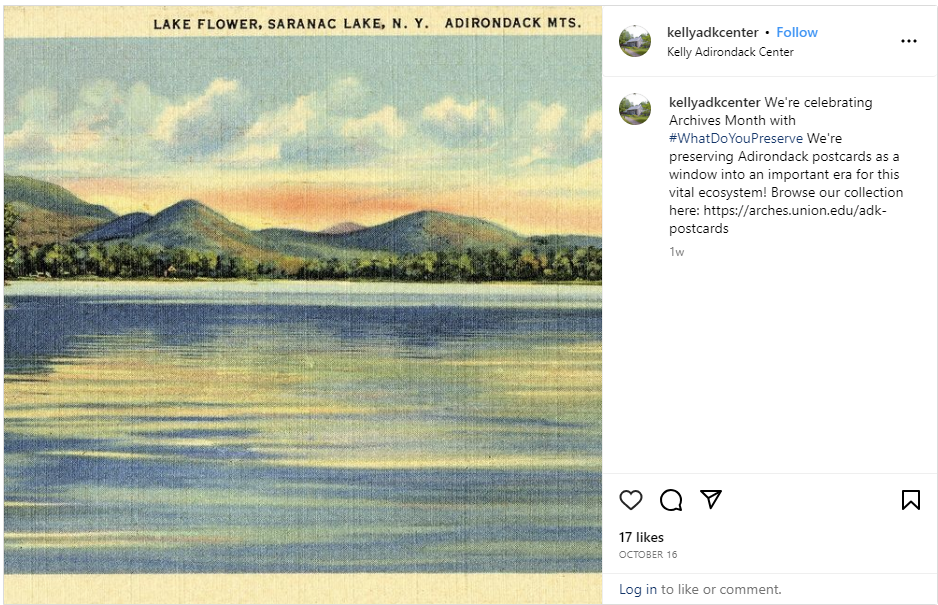 Sisters of St. Francis of the Martyr St. George
Posted by Sister M. Ancilla FSGM, Archivist, Sisters of St. Francis of the Martyr St. George
Link to post: https://www.linkedin.com/posts/sister-m-ancilla-fsgm-64b0a736_archives-treasure-preserve-activity-7120808475009421313-ZBcf